Custom Cabinets
The quality of work you will get from Garver Inc is second to none. The attention to detail and our flexibility is what separates us from the rest. Tell us your design ideas and we'll bring them to life.
We have been in the custom cabinet business for over 20 years, providing exceptional quality at competitive prices. Garver custom cabinets are second to none. In order to ensure the highest quality and longest lasting products for our customers, we construct every part of our cabinets in our shop. We do NOT order pre-made doors or drawers because we can neither regulate nor guarantee the wood quality or craftsmanship. We ensure that every product that leaves our shop is built to highest quality for each customer.
Choose from a variety of wood species
Custom stain and paint matching
Unlimited cabinet options from Rustic to Modern
All plywood box construction- CARB Phase 2 compliant
Catalyzed conversion varnish finish
Unmatched customer service
Over 20 years cabinet building experience
Family owned and operated
One of a kind showroom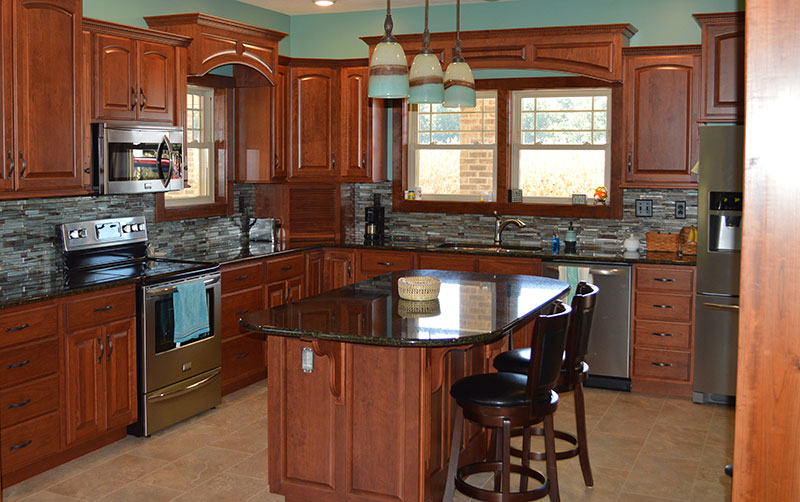 Flooring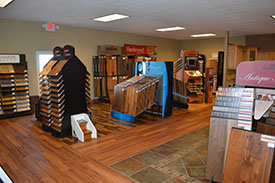 Central Illinois Elite Distributor of Mirage flooring.
Our goal is to provide our customers with a friendly, comfortable and helpful shopping atmosphere. Our flooring team can guide and assist you in choosing the best floor coverings to meet your needs. Each of our people know how critical their effort is to the success of your flooring installation and are committed to making your experience as pleasant and hassle-free as possible. Garver Flooring provides carpet, hardwood, tile, laminate, vinyl, from the best manufacturers in the world, which are available from our showroom. Be sure to check out our bargain section as well. We have great deals on in-stock carpet, vinyl, and wood. We are a full retail store, selling to both consumers and contractors. If you're not a do-it-yourselfer, we also provide installation services. Each installer has over 20 years experience, they are very serious about the work that bears their name will attend to every detail.
Bath and More!
Giving you the home of your dreams is what we do- and here are a few of the ways we can make it happen:
Offices
Bathrooms
Marble Showers
Custom Laminate Tops
Built-in Units
Bars
And much more!
Doors
Trim
Tile Showers
Granite, Marble, Quartz
Libraries
Entertainment Centers